Project Description
Custom jQuery mobile websites built while working at Page 1 Solutions, LLC. These clients needed mobile websites built to match their desktop websites. All mobile sites built using jQuery and Dreamweaver.
Project Details
Client: Multiple  Clients
Date: October 2012 – August 2013
Skills: Web Design, Web Development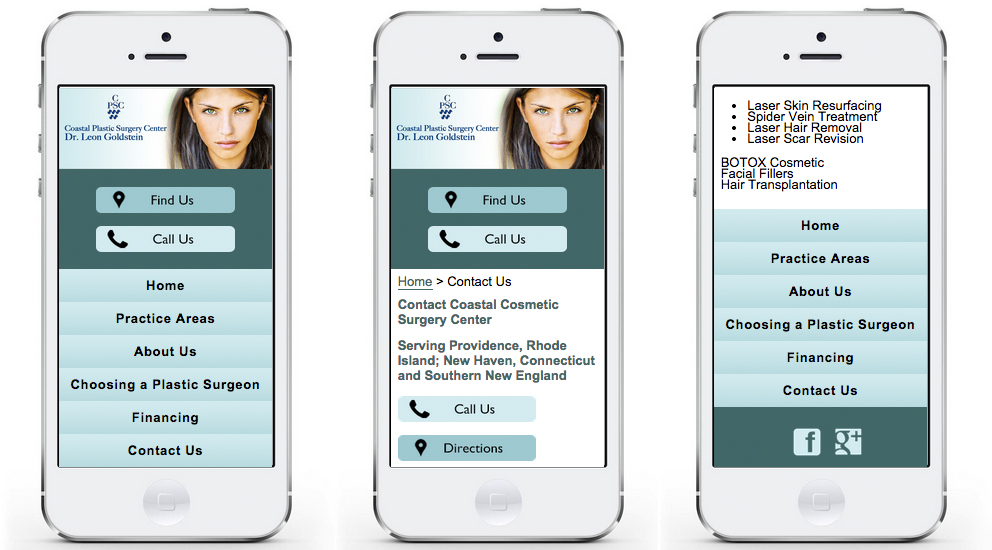 Cosmetic-surg.com
Coastal Cosmetic Surgery Center's mobile website. Built to compliment their desktop website.
Live Project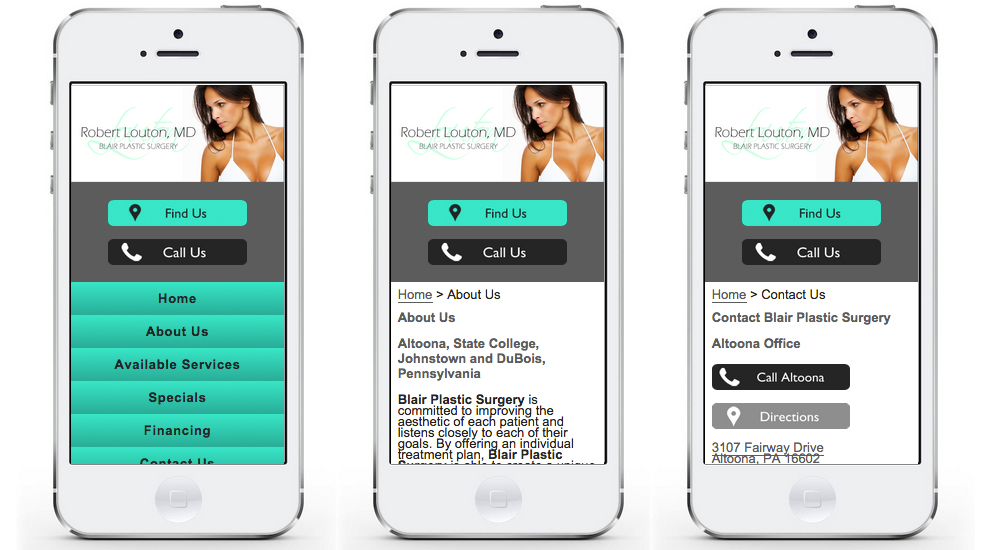 Blair Plastic Surgery
jQuery mobile website design & development for Blair Plastic Surgery.
Live Project