Project Description
903 Smile Gear is a Boulder, CO grassroots clothing company that works with local artists to create unique imagery showcased through clothing. 4x6 promo card designed to hand out at concerts and various events.
Project Details
Client: 903 Smile Gear
Date: August 2010
Skills: Graphic Design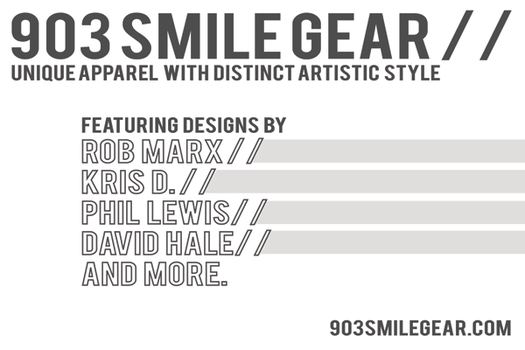 Front of Card
4×6 promo card design. Client wanted a simple look to highlight the artist names.
Back of Card
Back of 4×6 promo card showing shirt details designed by local artists.